Assalamualaikum..
actually,aku malas nak update benda ni!
but please,to SOMEONE,please,RESPECT MY PRIVACY!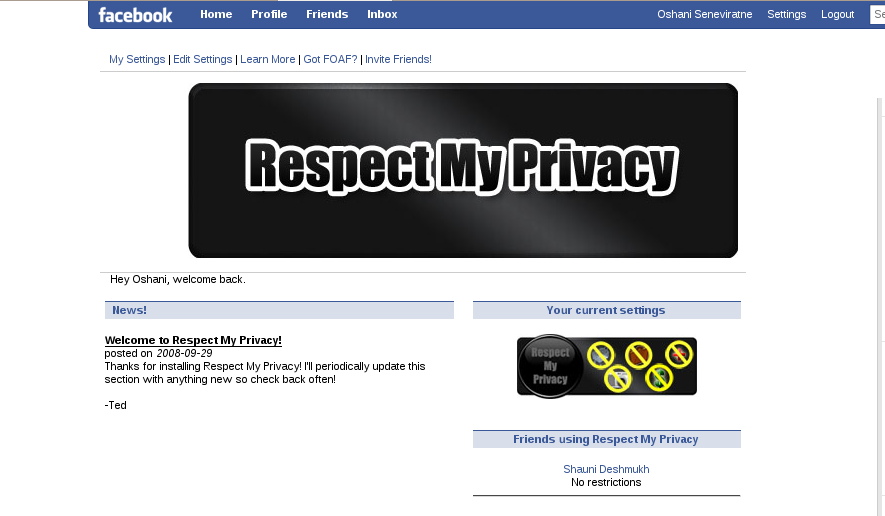 it is suck to know someone is hacking my skype and have read my komen with him!
u dont have any right to read!
u do not ask my permission to use my laptop!
its still ok,but when u read my chat,it is TOTALLY WRONG!!!
u HAVE and MUST RESPECT me!!
cant u understand!!???
i NEVER CARE to see ur handphone,meseg or other things!
so dont mess with me!!
I HAVE MY OWN LIFE!!
what do u feel when someone is reading what u dont want to share with others???
and without your permission!!???
SHIT!
and dont u think i will ever say sorry to u!
what i did before is just NOT ENOUGH!
i should do something more HURTFUL!
so that u will not do it again!
for so long,i just be patient when u simply read my meseg n so on!
but today,u have done something OVER LIMIT!!!
mcm gampang nak tgk2 komen org smue!
hal aku,TLG JGN NYEBOk!
huh!!!!
p/s:i need to calm myself!!try mess up with me again!n u will never know what will happen!!